Exciting new Camembear @ home bundle!
24 August 2021
We are delighted to offer you our exclusive downloadable & printable Camembear resources, ideal for home use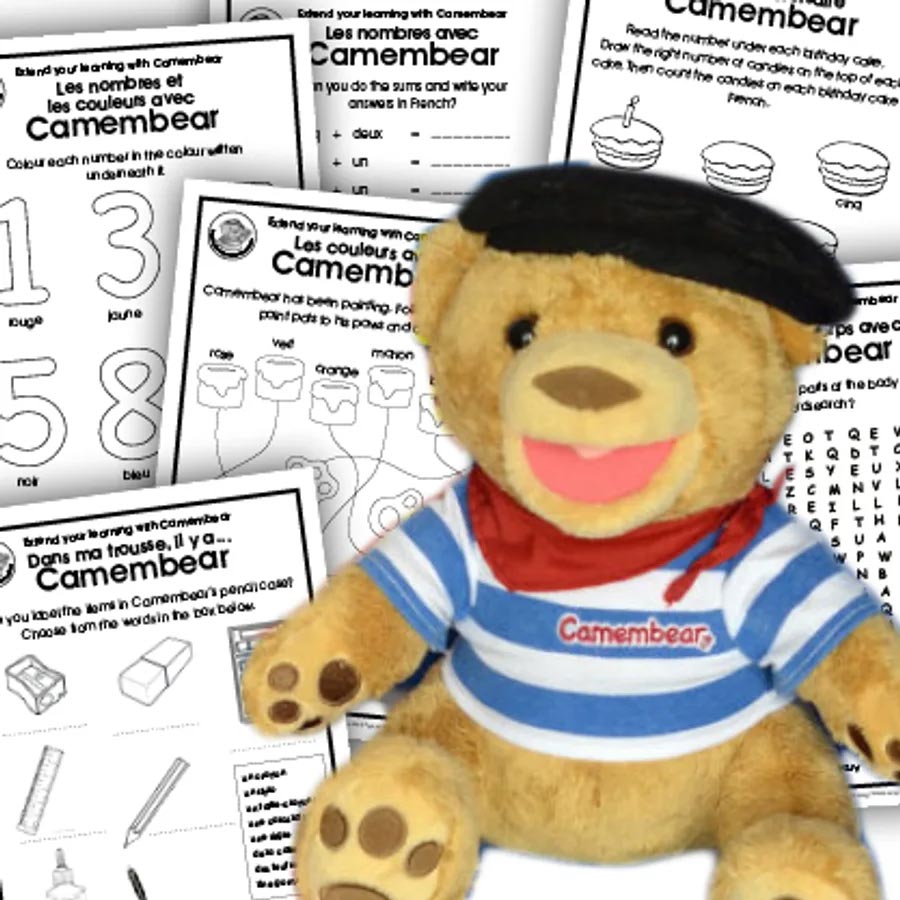 A perfect way for children to continue their adventures with Camembear at home is now available.
You can purchase the gorgeous Mini Camembear Teddy bear and also have unlimited access to our exclusive downloadable and printable resources covering numbers, colours, parts of the body and more.
All for only £12.99 (including VAT)
Click here to order your bundle now!
Alternatively, you can simply order the downloadable & printable resources
For just £3.99 (including VAT)