Blog archive...
2022 [4]
2021 [5]

January [1]
February [1]
August [1]
September [1]
December [1]
See blog posts tagged...
CAMEMBEAR: HELPING CHILDREN'S WELLBEING
13 January 2022
Camembear has become the ideal resource to help children's wellbeing and to promote positive mental health.
Our mission here at Headstart Languages is not about simply teaching French- it's about teaching all areas of the EYFS / Early Level curriculum through Camembear. Teaching literacy, numeracy, social skills, communication, confidence building, listening skills and much more..children becoming enthusiastic learners through play.
The last two years have been hugely challenging for everyone, adapting to the challenges of home schooling and remote working. We have greatly admired all the many teachers who have had to adapt to delivering their lessons to children at home and wanted Camembear to rise to the challenge to support those challenges.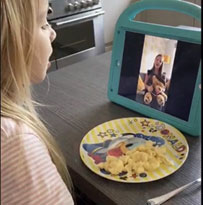 During lock down our team created new digital resources for Camembear, recognising the need for a flexible, sustainable programme that could be used in the classroom and remotely
We worked with teachers and development officers to trial and refine the programme. Teachers were enthused, "Once I got over my fear of being on camera, the process was remarkably easy…and the feedback was incredible." Zoe Gordon, Development Officer, West Lothian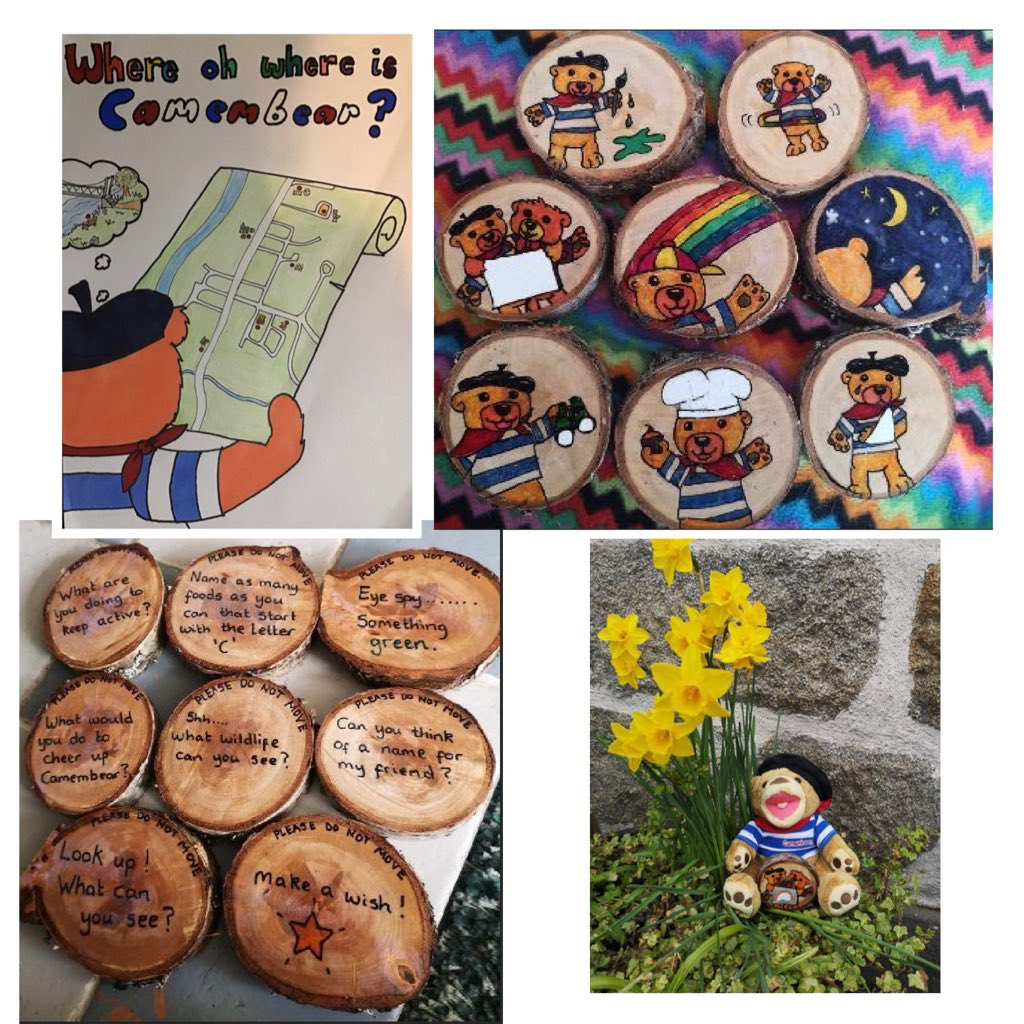 Camembear, more than just teaching French, is a continuous CPD toolkit for sustainable language teaching. Fun and enjoyment are at the heart of Camembear as children are encouraged to learn through play. Camembear is a mischievous character who loves to hide and comes in his own "sac magique". The children's excitement at waking Camembear up at the start of each session to see what he has brought to show them is an inspiring and enduring experience.
There is no pressure on the children to speak, children can learn through songs, games, stories, rhymes, craft and role play with Camembear. We have seen however that children gain confidence much quicker speaking French to a bear rather than to an adult. There are many ways to have fun learning a new language, and Camembear helps children to become enthusiastic learners.
Our Camembear programme is now taught in both a digital and tangible format. It is clear that young children still love the magic of the real life teddy bear. He's a great asset in any classroom setting to promote wellbeing - just what is needed to get the children settled back after the disruptions of lock down.
Clair Barclay, a teacher in West Lothian said: "The children love Camembear. It's a great resource to help children express themselves and focus on their wellbeing."
Camembear can be used as an empathy doll to introduce and discuss emotions. This can be done using words introduced in the programme, e.g " Ça va?" " Ça va bien !" These words are also used in a song that the children love and can perform actions to.
For teachers and practitioners, there's no pressure whatsoever to get it right.. no need to be a specialist of French to deliver this..in fact the programme provides the perfect platform to learn alongside the children.
As well as promoting confidence amongst the children, it is a wonderful resource which gives practitioners confidence and empowers them to deliver the sessions with Camembear.
"Once staff got over the fear factor, we were surprised at how quickly they actually picked it up and enjoyed it! We have flourished with it..it is important to make it your own, make Camembear part of your team and take him on your adventures with you..he has been with us on a trip to the woods and even made a surprise appearance at our supervisor's wedding!" (Nursery Pre-school York).